Overhead Cranes
Download R13B Receiver brochure.
Download T70/1 Transmitter brochure.
Download T70/2 Transmitter brochure.
Download IK3 Transmitter brochure.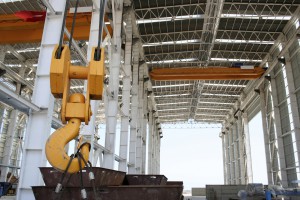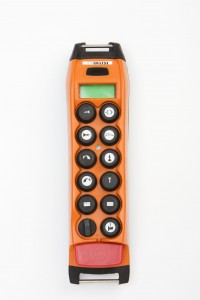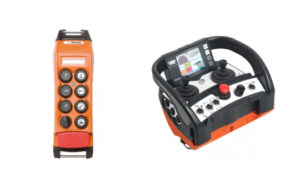 Overhead cranes
When looking for a wireless radio remote control for an overhead crane, there are a number of factors you need to consider. Safety, durability and reliability are some of the features that are sought after by industrial crane operators, and the Danfoss TM70 controller manages to combine all three and many more. Danfoss is a leading manufacturer of remote controllers for industrial lifting equipment, and other remote or self-propelled machinery. This robust and customizable controller has all the features you need to make sure your overhead cranes are operated in the most effective, and safe way possible, day after day – even in hazardous areas.
This system comes with handheld pushbutton or joystick transmitters, and a range of attractive features including:
Lightweight handset with touch sensitive controls
Detachable SIM for easy data backups or replacement, reducing operational downtime
NiMH rechargeable batteries
The option of two different speeds in each direction
An optional LCD display to show data from the receiver
Full compatibility with other commonly used field buses, including IQAN, J1939 and Profibus
Intelligent, fast battery charger with a charge time of two hours, or less
Customizable switches – option to choose maintained position or forced return to 0 on 1-0-1 selector position switches
The ability to quickly alter working channel frequency, either manually or by automatic software
For a radio remote controller that is tough and easy to use, look no further! To find out more about how our products can help you with your overhead crane remote control needs please contact a member of our expert team today.