Industrial Applications

Download R13B Receiver brochure.
Download T70/1 Transmitter brochure.
Download T70/2 Transmitter brochure.
Download IK3 Transmitter brochure.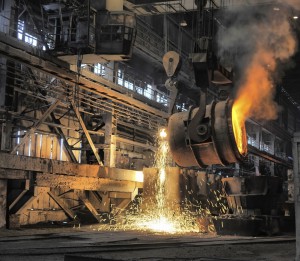 Danfoss radio remote controllers are designed for a large number of industrial wireless applications, including hoists, gantries and overhead cranes, as well as a wide range of stationary equipment and self-propelled machinery.  With a number of different options and customisable features, no matter what your requirements, or what industry you are based in, chances are there will be a remote solution for you. With recent IECEx certification, Danfoss even offers remote controllers for working in potentially explosive and flammable environments, and hazardous areas.
The pushbutton transmitter is one of the popular Danfoss radio remote controllers, and it comes with a number of customisable options. It offers a number of features, including the ability to use different frequencies and power supplies. Some of the other features of the TM70 1/2 include:
NiMH rechargeable batteries
Intelligent, fast battery charger, with a recharge time of under two hours
Slimline handset with touch sensitive buttons
STOP function Category 3 (defined by EN-954-1 and EN 13849)
Dual speed options
LCD display (optional)
Easily removable SIM for quick replacement or backup of data
Easy change of working channel frequency either by software, or automatic selection
Optional range limiter
Option of maintained position, or forced return to 0 on 1-0-1 selector position switches
Full compatibility with other field buses including IQAN, J1939 and Profibus
This adaptable range of radio remote controls provides an innovative and safe way to handle your heavy lifting machinery and cranes. The TM70 is tough, robust and built to last, like all Danfoss remotes. To find out more about the Danfoss TM70, or for information on our full range of remote lifting products, please don't hesitate to contact us.